PROACTIVE. EFFICIENT. SMART.
Here at inTEC, we've provided IT, technology and telephony support to businesses across the UK for many years. Why do they stay with us? We have three guiding principles which always underpin our support service philosophy:
This triple support protection ensures that businesses can trust inTEC to do the techy stuff, so they don't have to.
Future Proof Your Business
We appreciate that technology moves at lightning speed, so it's vital you consider how your business will change in the future and the implications this could have on your current systems. We'll make sure we understand your ambitions and objectives to deliver a solution that can adapt and develop as you grow.
Don't know your IoT from your SaaS? You shouldn't need to. That's what we're here for. We are a friendly, professional, team who will explain in simple terms what work needs to be undertaken and why. We can guide you through the myriad of technology solutions. Completely jargon-free.
Alongside our dedicated 24/7 support teams, we also offer full user adoption programmes in all things Microsoft. As an approved Microsoft Gold Partner, we have a team of specialists who can create bespoke online or onsite certified training programmes for organisations of all shapes and sizes.

Perhaps you're already using Microsoft Teams in your organisation but you don't feel that you are fully exploiting its many useful features or you need to encourage more of your team to engage with it? We can help.
Are you fairly advanced when it comes to Microsoft applications and you wish to further develop your skillset with tools such as PowerApps or Power BI? We can help.
Maybe you simply need to brush up on key Microsoft programmes, such as Excel, PowerPoint or Word? We can help.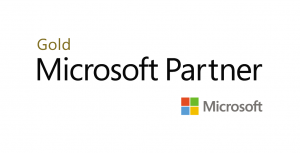 From a background that spans the NHS to large law firms, on both an IT management and consultancy basis, we know what works for businesses and that your individual requirements are customisable to your own personal support package.
Whether you need us to fully manage your entire infrastructure, require comprehensive day-day support or as reinforcement of your in-house IT department – inTEC have a support package for you and at a price you're comfortable with.
Our friendly and forward-thinking engineers can provide full IT expertise, taking care of the day to day running of your system while keeping your operation sound and secure for the future. We'll add value and confidence to your company's IT systems – maximising efficiency and minimising expensive 'down time'.
A sample of the many partners we work with to deliver outstanding IT solutions…
We'll be in touch as soon as possible to arrange an inTEC Security Audit;
After completion, you'll receive a really useful report of your IT security capabilities and vulnerabilities along with a tailored list of recommendations of how you could improve your security. If you wish to move forward with any of the suggestions, we can make them happen.
For complete peace of mind, protect your organisation's data, assets, and reputation with inTEC. Let's talk.