Why move your Sage Line 50 accounts to the cloud?
There are many reasons, including:
No more VPNs;
No more servers to replace;
No more expensive maintenance costs;
99.9% uptime;
Accessibility for all!
If you use Sage, it may be time to consider moving it into Microsoft Azure, allowing your company to decommission your Sage server and enable all of your users to access Sage securely and directly from their desktop with no need for VPNs.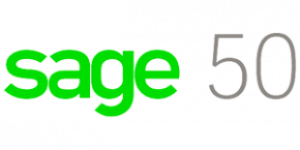 Migrating your existing, on-premise, Sage 50 Accounts software to Microsoft Azure means it will sit side-by-side with your email accounts and cloud data. As such, you are no longer reliant on physical servers to host Sage, allowing it to be decommissioned and save all associated maintenance costs.
Utilising Microsoft's advanced cloud technology, inTEC BUSINESS can provide modern Windows desktops with Sage 50 Accounts available to those who need it, for example: an icon on the desktop on any device (even an Apple Mac!) without any requirement for a VPN or direct connection to a server.
These desktops can be securely ring-fenced into a larger Azure network, which could include any servers you require including Domain Controllers, File Servers, SQL Server etc.
This is all implemented based on user profiles, allowing us to create desktop groups based on specific user needs. For example, users that only work 9am – 5pm, Microsoft Teams' users, Managers etc. to ensure all users receive the exact applications they require, along with the system availability and performance they need.
We manage and monitor the environment 24/7 via our Azure Sentinel team. This keeps it secure and ensure minimal resource wastage allowing us to minimise operational costs.
In addition, we utilise market leading solutions including Multi Factor Authentication, Conditional Access Policies and AntiVirus to ensure that your data is always protected, wherever its accessed.
Interested in taking your business higher? Contact us today – please call 0345 565 1767 or email: info@intecbusiness.co.uk