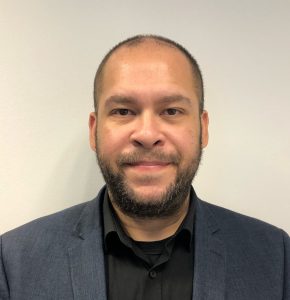 Bursars – The IT Super Hero!
By Vaun Thetfore – Education Account Manager
Technology is now ingrained in every single aspect of our children's school life
. As a father of two, I know that my 11-year-old daughter even orders her lunch in advance using an application, normally moaning that she hates the veggie burger and wants to try something more exciting! So making trusted, confident, and strategic ICT decisions around budgets and purchases have never been more important for our schools, and for my daughter.
Here's the problem, normally, within a conversation around ICT, the Bursar is seen as either the blocker to an IT purchase or the dinosaur who doesn't understand the importance of the technology. This is a completely erroneous statement as the Bursar has the difficult and unthankful task of ensuring the school ICT network provides the best possible learning experience, keeps the pupils safe in the classroom and online, complies with legislation, attracts new pupils to the school, and keeps the school running efficiently and effectively. All this needs to be done on time and under budget! It's a role that most would rather stay away from.
I'm writing this article with over 25 years of experience helping financially focused individuals, both in and out of the education sector, understand and implement technology projects. During that time, I've learned that without expert information, trusted advice, and proof of desired success it's easy for the Bursar and the leadership team to be left open and vulnerable.
The ISBA Conference is coming up on the 17th and 18th of May. I will be attending that event to talk to Bursars about their concerns, issues, and questions. To be seen as the Super Hero you are, you MUST know the answers to the following questions;
What value does your school's technology add to the students, staff, and parents?
How do your ICT systems safeguard your students and staff?
Is your disaster and recovery plan keeping pace with the threats and trends seen in the education sector?
Is your ICT systems cost-effective? Do you know if you're over or underspending compared to other independent schools? Are you being effective with your budgets?
Is the SLT understanding of the fast-paced changes in Cyber Security threats and have your staff and pupils been trained on reducing the risks of a cyber attack?
When was the last time your school reviewed or updated the policies around cyber threats?
What technologies are other Independent schools deploying in order to attract new students and are you competitive in attracting new students' interest in your school?
How future proof is your ICT systems and when are you looking to replace them? And with what?
Do you understand the many benefits and risks of cloud services and computing in Independent schools?
What is your school doing around data protection, data loss, and data leakage?
What is your school doing to generate extra income from your current ICT systems or use it to generate charitable obligations?
These are all questions I have helped to answer in my career and when Bursars are armed with the answers, they really do become the heroes of most ICT discussions and add to the effectiveness of educating our children.
Please come to me for a discussion either at the ISBA Conference in Birmingham on the 17th and 18th or by calling me on 07515 166 441.